Montecito Strategically Acquires Womens Health MOB in Greenville-Spartanburg, SC, Market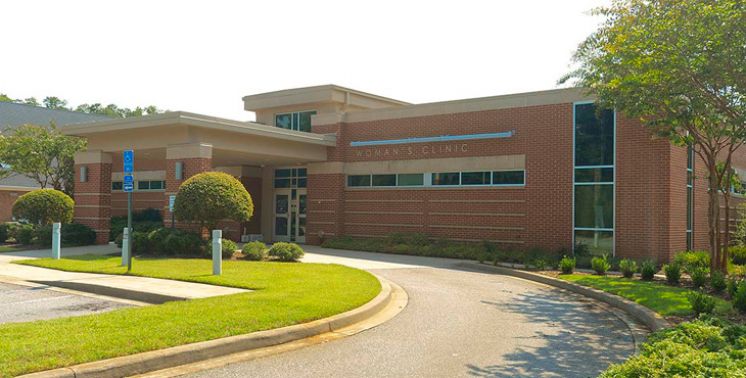 Montecito Medical Real Estate, a premier owner of medical office properties throughout the U.S., has completed the acquisition of a Class A property in Spartanburg, SC, that is home to Medical Group of the Carolinas – Woman's Clinic.
The building, constructed in 2006, contains a total of 14,420 square feet and is 100% leased to Spartanburg Regional Health, which owns the women's health practice. The nine physicians in the Medical Group of the Carolinas provide a range of obstetric and gynecological services at the facility, which also includes an imaging center.
"The Woman's Clinic marks the sixth medical office property in South Carolina that we have acquired in the past 30 days," said Chip Conk, CEO of Montecito Medical Real Estate. "We are extremely pleased about expanding our presence in the state and about establishing a long-term partnership with such an esteemed institution as Spartanburg Regional Health and the Medical Group of the Carolinas."
Medical Group of the Carolinas has a history of serving patients in the community for 25 years. Spartanburg Regional Health is an integrated healthcare system that has been a partner with the community for more than nine decades and has earned a reputation for excellence. One of the largest health systems in the state, it draws patients from across the Piedmont Region of South Carolina as well as from western North Carolina.
The property is situated east of downtown Spartanburg on Heywood Avenue, within two miles of Spartanburg Medical Center, a 540-bed research and teaching hospital operated by Spartanburg Regional Health System. Wofford College and Converse College also are nearby. A major center for education and creativity, Spartanburg has been named one of the "25 Coolest Cities in America" and boasts a growth rate of nearly 18% in the past five years.
About Montecito Medical
Montecito Medical is one of the nation's largest privately held companies specializing in healthcare-related real estate acquisitions and funding the development of medical real estate. Montecito is a leading resource for both medical real estate owners and healthcare providers seeking to monetize or expand their holdings. Since 2006, it has completed transactions across the United States involving more than $5 billion in medical real estate. Headquartered in Nashville, TN, Montecito has been named as a "key influencer in healthcare real estate" for four consecutive years by GlobeSt.com and the editors of Real Estate Forum. Chip Conk, the company's CEO, was named Healthcare Real Estate Executive of the Year for 2021 by Healthcare Real Estate Insights. For more information about Montecito Medical, please visit www.montecitomac.com.
---
Go Back