Scot Davis Testimonial Video 3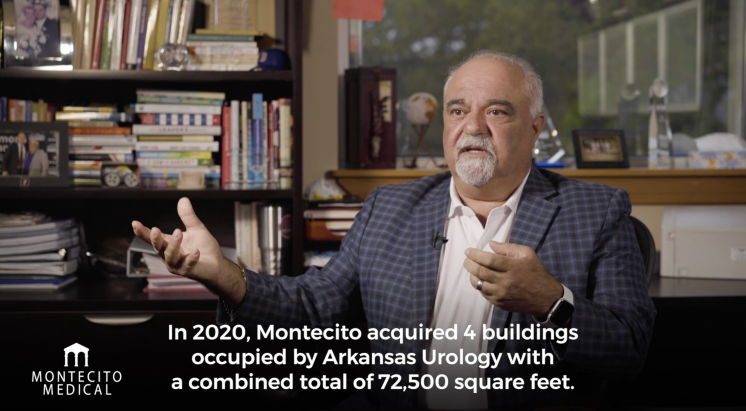 Arkansas Urology sought to sell one of its medical office buildings but wanted to keep an adjoining piece of property. Montecito offered the flexibility to make it work. Here's what the group's CEO, Scot Davis, had to say about working with us.
"These guys are good to work with, and they understand your needs." – Scot Davis, CEO, Arkansas Urology
About Montecito Medical
Montecito Medical is one of the nation's largest privately held companies specializing in healthcare-related real estate acquisitions and funding the development of medical real estate. Montecito is a leading resource for both medical real estate owners and healthcare providers seeking to monetize or expand their holdings. Since 2006, it has completed transactions across the United States involving more than $5 billion in medical real estate. Headquartered in Nashville, TN, Montecito has been named as a "key influencer in healthcare real estate" for four consecutive years by GlobeSt.com and the editors of Real Estate Forum. Chip Conk, the company's CEO, was named Healthcare Real Estate Executive of the Year for 2021 by Healthcare Real Estate Insights. For more information about Montecito Medical, please visit www.montecitomac.com.
---
Go Back