Steve Karasick, COO, Advanced Urology Testimonial Video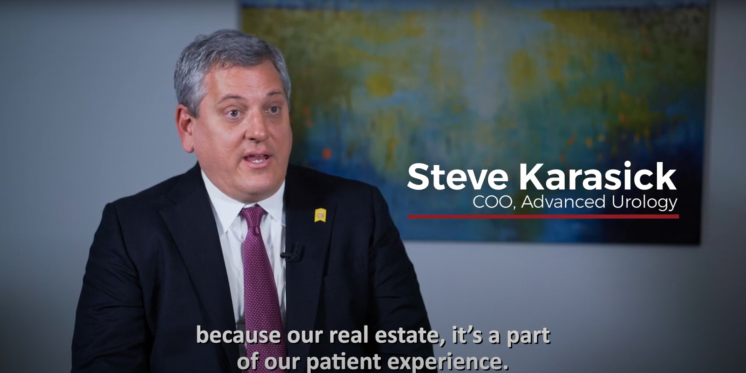 For nearly a year, Advanced Urology searched for a buyer for their real estate who understood their business and their needs. Then, says Steve Karasick, "a few minutes after Chip [Conk] from Montecito walked in the door, we started to suspect we had found the right partner."
We invite you to watch this brief video to hear Steve's perspective on working with Montecito.
About Montecito Medical
Montecito Medical is one of the nation's largest privately held companies specializing in healthcare-related real estate acquisitions and partnering with physicians and developers to fund development of medical real estate. The company also supports providers with a suite of AI-powered technology solutions that increase revenues, reduce costs and build physician wealth. Since 2006, Montecito has completed transactions involving more than $5 billion in medical real estate. Headquartered in Nashville, TN, the company has been named for five consecutive years as a "key influencer in healthcare real estate" by GlobeSt.com and the editors of Real Estate Forum. For more information, please visit www.montecitomac.com.
---
Go Back